The NYLON ZOO is a choreographed participatory event - you are the dancers and performers! Fly like a bird, flutter by like a butterfly, swoop like a bat hop like a frog or kangaroo, twirl in a rainbow cape, swim like a fish, bobble like a hoopla mushroom.
The NYLON ZOO adapts wonderfully to most cultural and family events, be they environmental, social or celebratory. Choose from our series of inflatable story telling theatres: Southern Right Whale, Bilby, Panda, Beluga Whale, Salmon, Dingo, Shark, Platypus, Dugong, Murray Cod, Frill Neck Lizard, Echidna, Leafy Sea Dragon, Giant Turtle, Goldfish, African Hut, Rocket Ship, Dung Beetle, Spotted Quoll, Chicken House, Spirit House and Crucifix Frog.
Our range of Nylon Zoo inflatables available for hire.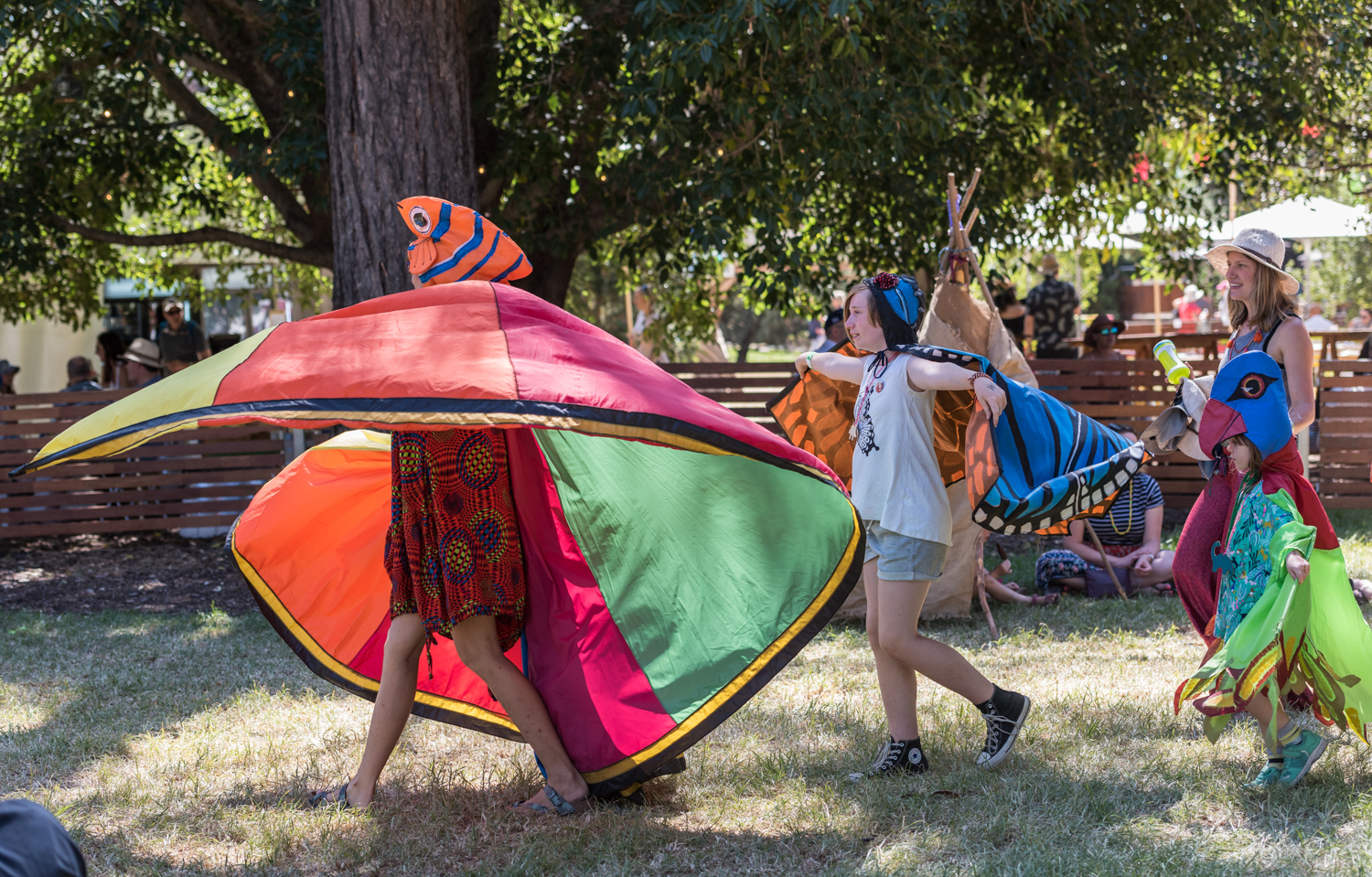 Specifications and bookings
Site Size - 20mts x 6mts approx.
Length of Event - 30-45 minutes.
Capacity - Approx. 30-50 children per performance depending on inflatable